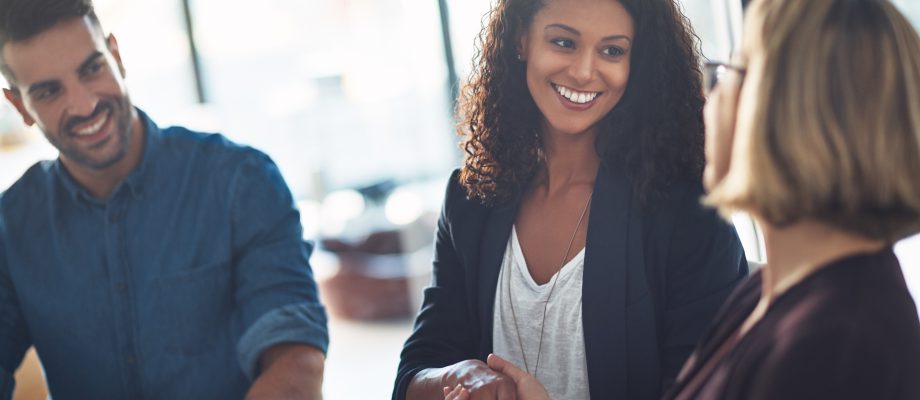 Transforming the Language of Exclusion and Bias in Recruitment
STEMM-CHANGE is delighted to publish a report which proposes comprehensive ways to eradicate the widespread language of exclusion commonly used in employment processes.
This work aims to help the huge numbers of people from under-represented groups who are put off applying for jobs and career progression because of outdated job specs and cursory references to equality, diversity and inclusion (EDI).
The research team at Nottingham built a 1.4-million-word database of contemporary recruitment advertisements from a wide spectrum of employers, which were analysed using a computer-based technique called corpus linguistics.
Overall, there were 10 key trends in these adverts that the researchers believe have a significant impact on how they attract and appeal to jobseekers.
Useful resources
Alongside the report we have published, you can also find further resources to support with job advert writing here.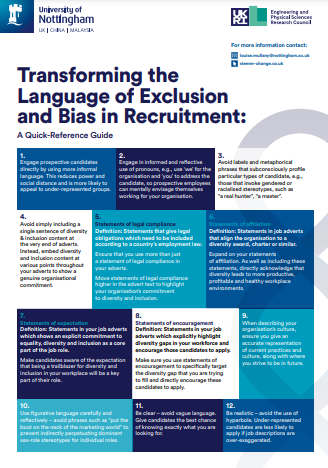 Short animation explaining the communications toolkit
Podcast – in conversation with Professor Louise Mullany and Lucy Williams from the STEMM-CHANGE project
For more information please contact:
louise.mullany@nottingham.ac.uk